I've been working on getting a Squeezebox up and running and all the features I want working. Its taking time just to figure out what feature options there are, but its going well.
I started with a simple layout on the ipad and now that all is good i'm working on my PTX3 (since I have a prodigy system at home).
With such little real estate, I'm keeping very simple. I have the main page which shows current playing content, repeat, shuffle and browse control. Then a Pandora and a Library Icon.
When you select browse or Pandora/Library, a SUBPAGE pops up with scroll list, the up and down nav keys are used to scroll, the left arrow or Menu go back in the list, similar to ATV. Exit or the Close touch button will go back to the main page.
The browse list is a little slow, is this because I'm using it as a Subage and not a page of its own? Using a subpage is it dealing with all the other now playing fb behind the subpage while its shown?
On the iPad i have 6 lines and have set that as the parameter on the Squeezebox. On the PTX3 I only have 4 lines showing. This doesn't seem to work as its basically the same list. I definitely don't want to limit the iPad to only 4 lines and don't think the PTX3 can comfortably fit 6 lines - unless there is a way to do a cursor to highlight and move down the list?
So are you guys using the MTX3/3X for Media server control at all? How are you making it all fit. Here are some screen shows from what I've got going so far.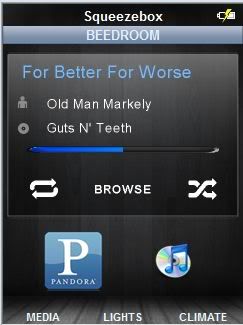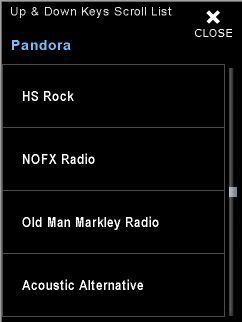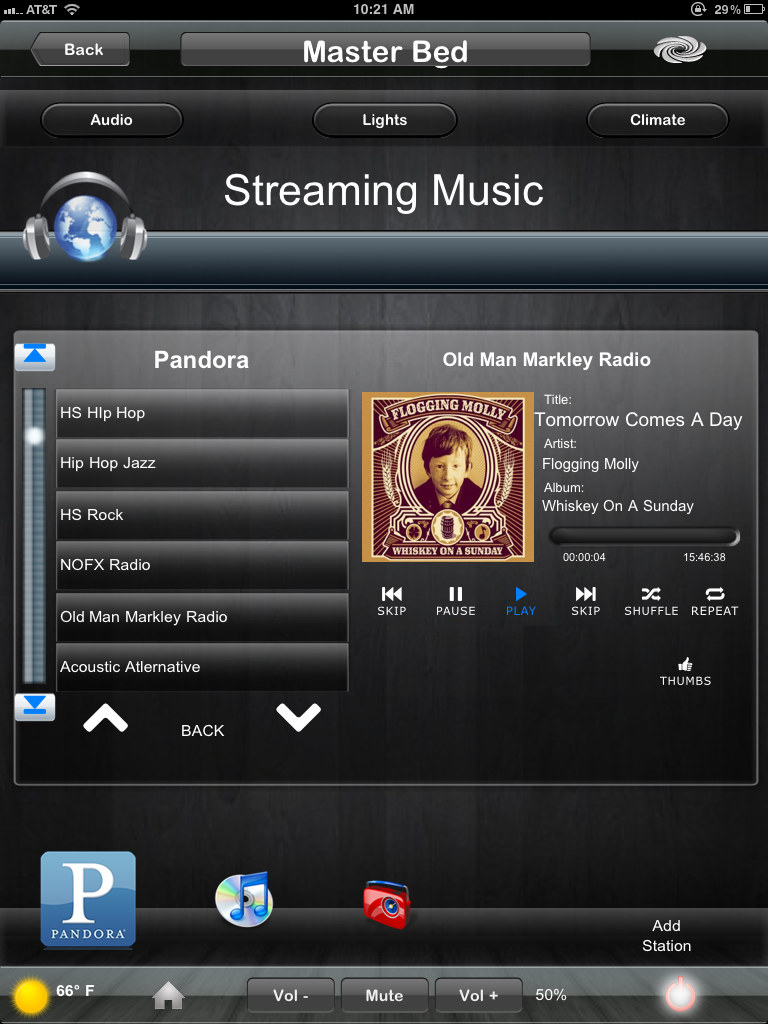 So what do you think so far?
Last edited by sofa_king_CI on February 25, 2012 13:50.