**if this isnt the right place for this question let me know and I will move it*
my grandpa has this really little tv he wants to play vhs's on. It used to work and now he wants it to work again. The tv is stuck on channel 2 and it needs to be on channel 3 i think. The only problem is, there is no way on the tv to change the channels it has to be done on the remote. We have the remote he used (or so we assume its the one cause it was with the tv) but it doesn't seem to be picking it up. We replaced the batteries so it can't be that either. I have a picture of the back of the tv with the details and I have a picture of the remote I will add them here. Any help would be appreciated.
On a side note the vhs player remote doesnt seem to be working either idk why!
http://[IMG]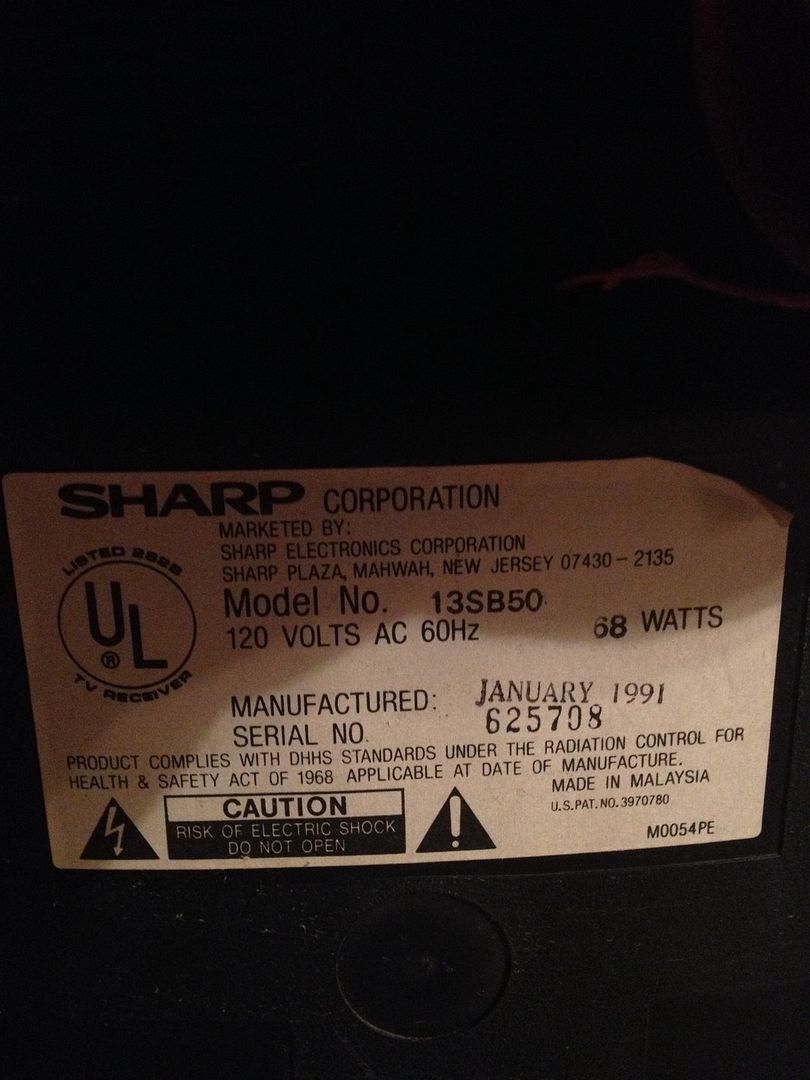 [/IMG]
http://[IMG]
[/IMG]