Over the past couple months I've added 4 additional Sony BDP-CX7000ES 400-disc Blu-ray players to my setup. They're the ones sitting on top of each of my A/V stands. Paid $700 on average for each. Not bad considering the 7000ES originally retailed for well over twice that.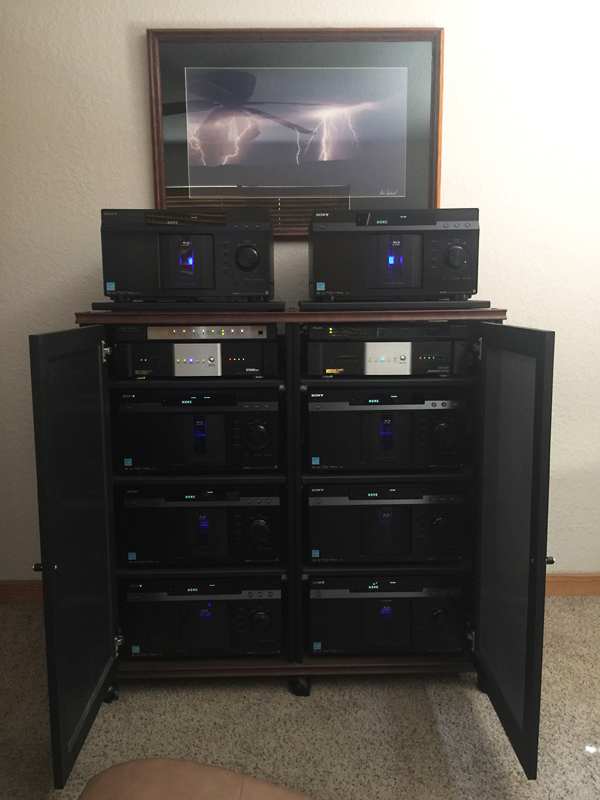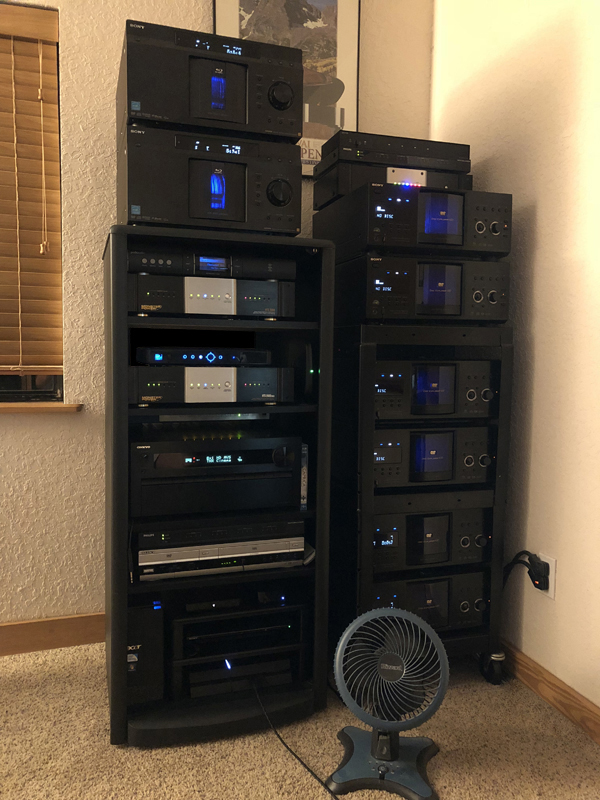 That being said, a couple of the units couldn't play DVD's at all and had trouble at times playing Blu-rays. Replaced the KES-430A Laser Lens Optical Pick-up in each which resolved the issue.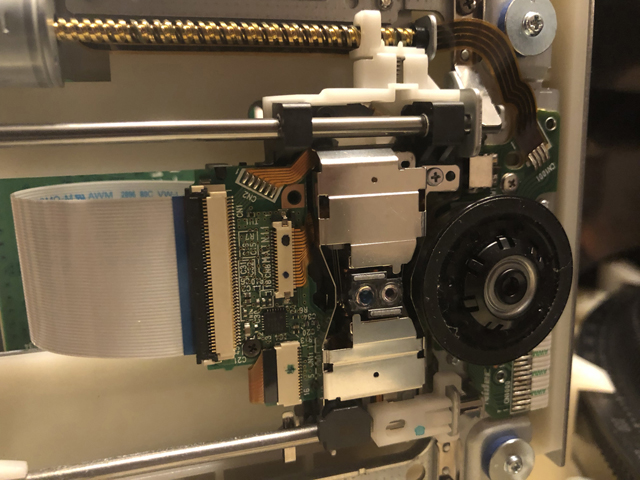 Both units play anything I throw at them now. For anyone interested feel free to check out my post over at AVSForum
here
where I document the steps required to replace the optical pick-up.
In the same thread on the next page I provide a brief overview of how I catalog the contents of my changers, browse my collection as a whole, then initiating playback of a given disc. You can find that post
here
.
There's also the self-contained activity I created for my Pronto remote called "DVD Juke". It provides for browsing my collection by cover image right on the screen of the remote, then initiating playback of a given disc. My dedicated thread here at Remote Central for that can be found
here
.
Last edited by Lowpro on May 8, 2021 12:21.